The University of Ottawa is proud of the diversity of its international student body. This renewable scholarship is offered to international students who are citizens of African countries, who are admitted in the Fall 2022 term (September start date) or later with an admission average of 80% or higher, who are studying in English, and who enroll in one of the specified undergraduate programs in the faculties of Engineering, Science, or Social Sciences. This significant financial contribution to their education reduces their tuition fees by $17,500 to $25,000 for the excellence scholarships and by $12,000 to $20,000 for the entrance scholarships, depending on the program annually.
All students who are eligible for this scholarship will automatically receive it upon enrolment. It will be applied directly to their tuition fees.
The Entrance scholarship cannot be combined with the Excellence Scholarship for African Students Studying in English.
Our scholarship program is one of the most generous in Canada. It rewards not only your pre-university academic
achievements, but also your achievements every term of full-time study at University. The new scholarship will give African students studying in English access to numerous pilot programs in three faculties for a significantly reduced cost of tuition.
About University of Ottawa
The University of Ottawa is the largest bilingual (English-French) university in the world. Located at the heart of Canada's capital, we have ready access to the great institutions of our country. Our advances in social sciences, health, engineering, science and the humanities make uOttawa a unique place to learn, grow and excel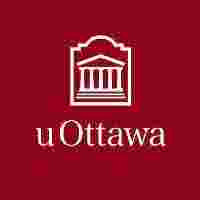 University of Ottawa Entrance & Excellence Scholarship
Category: Undergraduate
Organisation: University of Ottawa
Country to study: Canada
School to study: University of Ottawa
Course to study: Not specified
Application Deadline: March 31, 2022
Aim and Benefits of University of Ottawa Entrance & Excellence Scholarship
The entrance and excellence scholarship will provide incoming students with a four-year scholarship to cover the partial cost of their university tuition.
Requirements for University of Ottawa Entrance & Excellence Scholarship Qualification
The applicant must:
be an international student with a valid study permit;
have citizenship from one of the countries in Africa;
be newly admitted in one of the following undergraduate programs offered in English or with the French Immersion
option:
• Engineering: Civil Engineering; Chemical Engineering
• Social sciences: Sociology; Anthropology; International Development and Globalization; Conflict Studies; Public Administration
• Sciences: All programs except the Honours BSc in Biochemistry / BASc in Chemical Engineering; Honours BSc in Physics/BASc in Electrical Engineering; and Honours BSc in Ophthalmic Medical Technology
4.be enrolled full-time; and
5.For the Entrance scholarship: have an admission average of 89.99% or lower once converted in our grading scale
6.For the Excellence scholarship: have an admission average of a minimum of 90% once converted in our grading
scale.
Application Deadline
March 31, 2022
How to Apply
For more details,visit University of Ottawa website