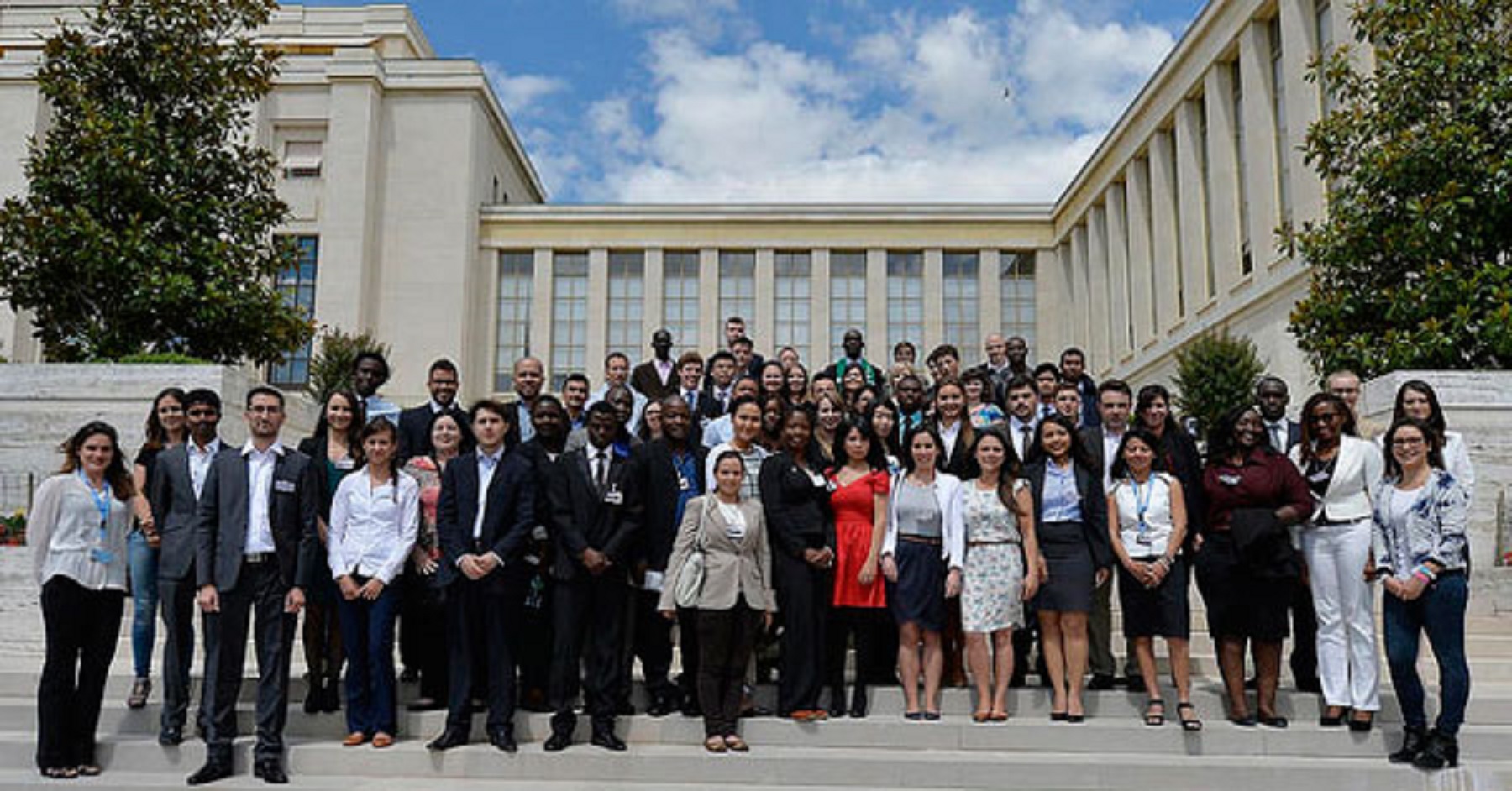 The jubilee 60th United Nations Information Service Graduate Study Programme will be held at the Palais des Nations in Geneva, Switzerland, from Monday, 4 July until Friday, 15 July 2022. It will consist of lectures given by representatives of the United Nations and other Geneva-based international organizations, visits to institutions, and daily work in groups under the guidance of moderators.
The theme of the Graduate Study Programme in 2022 will be: Agenda 2030 at Halfway: Implementing the SDGs Amidst Global Turbulence
About United Nations
The English language component of the Indigenous Fellowship Programme (IFP) was established in 1997. It takes place at the Office of the United Nations High Commissioner for Human Rights (OHCHR) in Geneva, Switzerland and lasts for 4 weeks, usually coinciding with the annual meeting of the Expert Mechanism on the Rights of Indigenous Peoples (EMRIP). The objective of this training programme is to enhance the knowledge of indigenous peoples on existing international human rights instruments and mechanisms, so they can use them to more effectively advocate for the rights of their communities.
Aim and Benefits of UN Graduate Study Programme
Participation in the programme is free. The United Nations does not make any financial contribution towards the travel costs and residential expenses of participants. Governments or universities may offer grants to selected candidates. Candidates should seek advice from their universities on this point.
Requirements for UN Graduate Study Programme Qualification
Fluency in spoken and written English is necessary. As some discussions may be held in French (without interpretation), knowledge of French is also needed.
Applicants must be between 22 and 32 years of age at the time of application.
Applicants must be enrolled in a master's degree, a postgraduate degree, or a doctorate programme at the time of application. Proof of enrolment will be required.
Those who are already employed full time are not eligible to apply.
Those who have participated in previous Graduate Study Programmes are not eligible to apply.
Interview date, Process and Venue for UN Graduate Study Programme
Selection and Criteria: The Selection Committee is guided by the following criteria:
• Academic background and achievements
• Extracurricular activities
• Geographical balance
• Gender balance
• Knowledge of the two working languages of the Programme (fluency in English, knowledge of French)
• Usefulness of the Programme for a prospective career of the applicant
Documents Required for Application
Copy of the applicant's passport
A letter of recommendation (in English or French) from a university or a governmental authority
A proof of current enrolment (at the time of application) in a master's degree, a postgraduate degree, or a doctorate programme
Copies of previous university diplomas obtained.
How to Apply
Interested and qualified? Go to United Nations on icts-surveys.unog.ch to apply
For more details, visit UN website
Application Deadline
March 11, 2022
Never miss an opportunity Join our WHATSAPP 1 OR WHATSAPP 2 OR WHATSAPP 3
Join our TELEGRAM GROUP
Follow us on FACEBOOK | TWITTER | INSTAGRAM